The Home-selling Experience
From your first conversation with us to the moment the proceeds from the sale of your home are in your hands, we take care of every aspect of the process. We are at your service as professionals and specialists on every scale, across marketing and advertising, technology and storytelling, presentation and documentation.
We know how, when, and where to best capture and convert buyer attention toward your home. Combining the latest technology and marketing strategies, we personalize the experience for you and your property.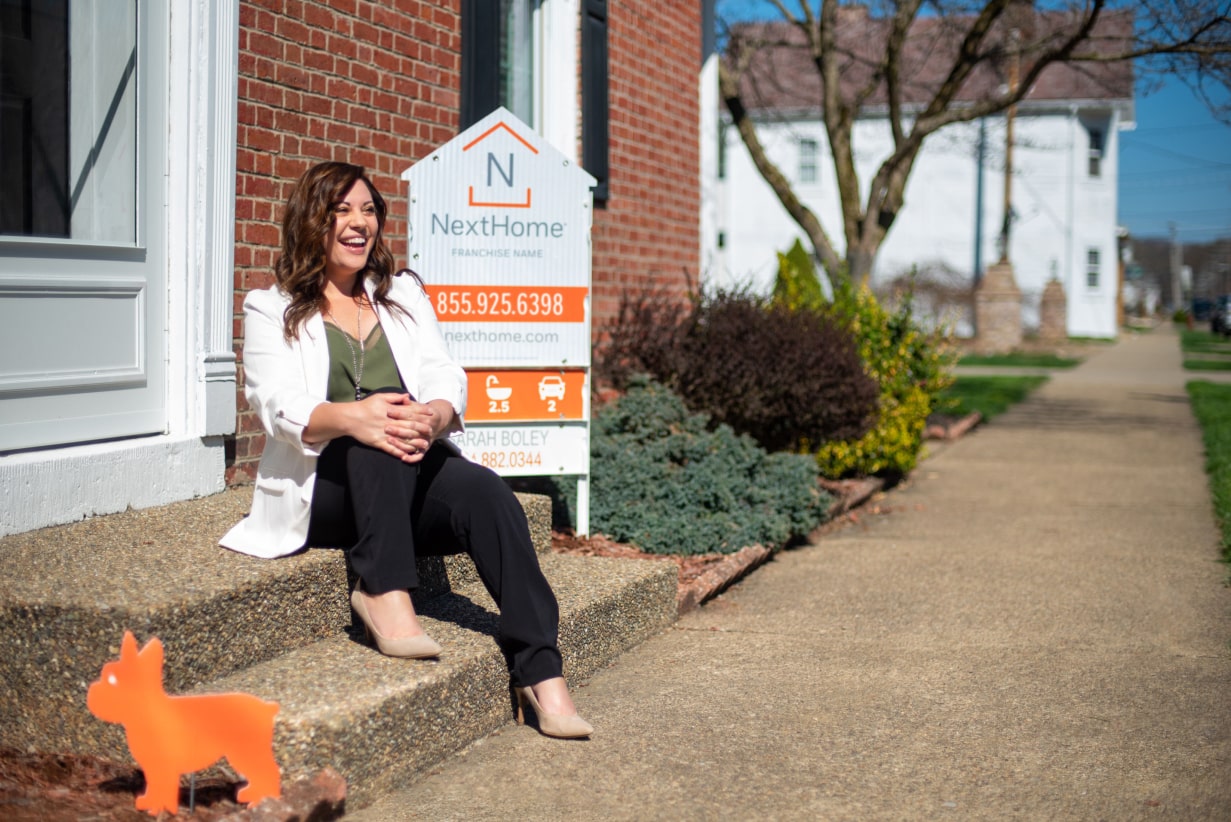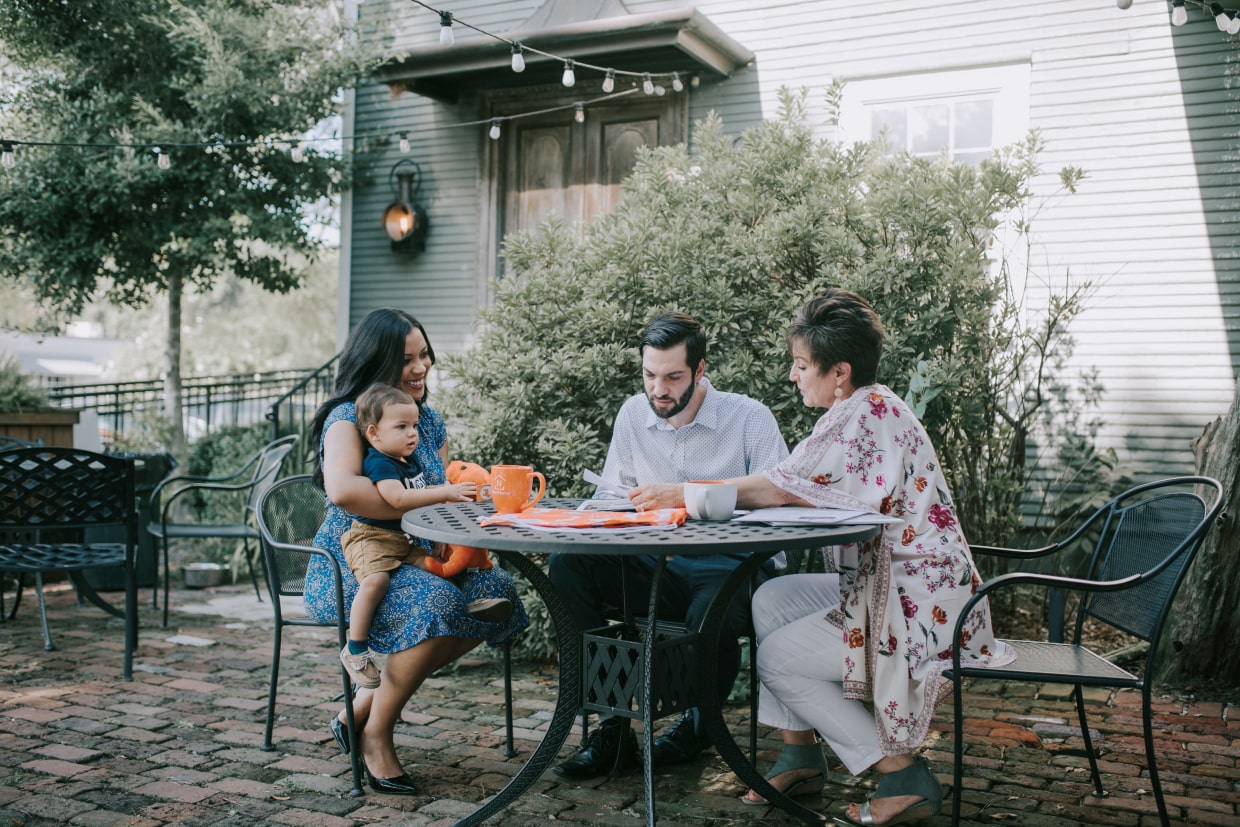 Selling Your Home, the NextHome Way
Testimonials
" Terry made the whole finding and buying experience very easy and smooth. She is an artist and homes are her pallet. We would highly recommend her services. She knows her stuff. "
- Steve & Joan Palmer
" Terry is a fantastic realtor and I would highly recommend her! She helped me find a great place in a short couple of days because I'm moving from another state and only had a weekend to look. AND I have a 70lb dog (which makes it hard to find a condo in Fort Lauderdale). She sifted through all the listings in the area I was interested in to be able to show me plenty of options. She is very experienced and passionate about her job and has been an invaluable resource throughout this whole process. "
- Carole Gleich (Dentist)
" My wife and I are raving fans of Terry Behal and the VIP red carpet service to us...she made it an easy experience. We have already told those who are near and dear to us to just give her a call when your thinking about buying a property in the tri-county area. She will not let you down. "
- Dr. Renny and Margaret Edelson (Chiropractor)
" Terry & Clay were amazing to work with. The search and transaction were a lot of fun (shocking huh). We did not feel stressed or worried knowing we had a team working hard for us. Thank you, Thank you. Lee "
- Lee Sandoval (Insurance Broker )
" Terry is amazing and a pleasure to work with. She is knowledgeable, professional, and very down to earth. "
- Cody Kruegel
" "Anonymous" just submitted, but forgot the star rating. I feel badly that I can only give up to 5 stars since she deserves many more! "
- Anonymous
" Terry was patient and very understanding in working with me on buying in Oakland Park. She is extremely knowledgeable of the Fort Lauderdale area. She is very detail oriented in her handling of all aspects of the real estate transaction. Best decision I made was working with Terry, who has now become a friend! "
- Duwayne Litz (Home Buyer)
" Terry helped us purchase a house in Wilton Manors. She was very helpful and professional, making sure that the two parties worked together and get everything to a smooth closing. We would definitely recommend Terry to anyone seeking to purchase or sale a home. "
- Julio Gaviria (Retired)
" Pablo is very professional and has a lot of experience. Knows the area pretty well and the market. When I had doubts or questions, he was always helpful. He assisted me with the purchase of my townhouse. I will highly recommend Pablo. "
- María G Colmenares
" I highly recommend Pablo Martin as your realtor. He truly understands the buy/sell market and works very diligently for you. He works behind the scenes in your favor, you will not regret executing a contract with Pablo. "
- Paulette Pelletier
" Pablo was a great agent to work with, he took the time to really understand what we needed and he delivered. He made the entire process of buying our home easy. Rafael and I could not be more happy with our new home, we are grateful customers and would recommend Pablo to friends and family. "
- Coby Doucet
" Could not have imagined buying with anyone else, the sincerity, transparency and patience he showed us was second to none. Made the whole experience as smooth as possible and helped us understand and overcome obstacles in the home buying process. "
- Dante Turegano (Home buyer)
" Terry came highly recommended and as a new resident in the US her experience, insight and round-the-clock help while searching for a property, and during the buying process of the house I am now living in, was invaluable. I felt I was in the hands of a very detailed professional and she answered all my questions (and I had many) within minutes. Throughout the buying process Terry offered sensible and correct advice and I can't thank her enough for everything she did to make the process easy and stress-free. I felt that not only was I working with one of the best realtors in the area, but that I'd also made a new friend. I will be forever in her debt. "
- Clayton Littlewood (Author)
" Terry really helped us find our dream home! We began working with her early in 2018 with an uncertainty for how soon we would be able to find the sort of property we were looking for in the Fort Lauderdale area. Looking to relocate from Brooklyn by the end of the year, Terry really hit the ground running as soon as we were referred to her by our lender. And what a year it was! We certainly put her to work, but Terry was up for the challenge, and thorough in her efforts to get all info requested about the various properties we were locating. We visited the area a number of times to look at properties, and at one point were under contract, before we decided to move on and take a break. We circled back to Terry over the summer, discovering a home that we fell in love with at first sight and put an offer in within a couple hours of it listing. From then on Terry helped fight for us to get the property, responding during irregular hours, updating us with any new information, helping us to work through our frustrations and tribulations as first time homebuyers, and really working her butt off to help us get to closing. She is very personable, made us feel welcome every time we visited (even picked us up from the airport!), showed us around various neighborhoods, and helped us gain clearer vision for what we were seeking. After all of the hard and challenging work, in the end we were thrilled to have worked with Terry to get our home. We would highly recommend working with her if you are seeking someone with a firm tenacity for the real estate market, someone who will advocate and work hard for you, and someone who is passionate about what they do. She is fun to talk to, has a lot of knowledge to share, and knows when to step up and support your needs as a client. Terry will find you the perfect home when the time is right for you! "
- Stephen & Josh
" Terry was great to work with. It took over a year for us to find a place and she was patient the entire time. She took time to get to know us and understand our needs and wants. She know Wilton Manors and the surrounding area very well. If you are interested in moving to the area, we recommend her. "
- Ed Diffin
" This lady went through flaming hoops to get me into the home I wanted. Hurdle after hurdle she stuck it out and in the end we both won. Many of my friends and neighbors have had Terry help them with the biggest decision of their life too. When I move again there is no doubt in my mind who will be helping me yet again. Terry Behal is a Rockstar Realtor! "
- Jeff Meuschke
" Terry has definitely exceeded my expectations in several transactions. Terry listened to what I was looking for and knew exactly what questions to ask to make sure I was getting all the available listings possible. When something would come up as a hot property she'd let me know right away. Terry went above and beyound by helping me identify areas of interest. When I would inquire about interested properties, she would video the area and home as sometimes I was thousands of miles away. Not too many realtors will work with people that aren't local but she jumped right in! She stayed strong from day one all the way through showings, referrals and being there when I couldn't. From listings to showings to writing up contracts all the way to closing and beyond. Still months later after closing several deals she's still there for me when I need assistance! Definitely would have bought several properties in a state that I don't even currently reside in if it wasn't for her. Top notch service!!! "
- Steve Kothlow (Property Manager)
" Buying an investment property in this market is no easy task. Terry went above and beyond to allow me to get the best deal possible. Her patience and guidance are to be commended. Strongly recommend without hesitation Thank you "
- John Cazeau (Outstanding realtor )
" Barry was very professional and did an excellent job in selling our house. We moved out of state and Barry took care of everything while we were in another state! "
- Shaun Moylan (Teacher)
" Pablo is an excellent and diligent realtor. All questions are answered and he is creative in looking for buyers and presenting a property well. Best in his area. "
- Mary Gonzalez Iglesias (Marketing Manager at Transit)
" Terry was amazing, from start to finish. She had a primary and back-up offer on my property within a week of listing. Terry knows every aspect of the real estate industry and pushed the process all the way to closing. Could not recommend her enough. Terry truly is the best. "
- Scott Ojeda
" Pablo Martin is an excellent professional in the real estate field. He successfully presented great property options for our relocation from NYC to Florida, on-spec and in-budget! Through his advice and dedicated focus, we found the perfect place in Hallandale Beach, a lovely, 2-BR in a fabulous building with a magnificent view. Gracias, Pablo! "
- Jacqueline Bird (Founder|President - Contenthood)
" Robert made the transaction stress free. I am a real estate salesperson and chose to use Robert for the sale of our home because of his local connections. It paid off. He had our home under contract is less than a day for over asking price. He knew where do go to maximize chances of a cash offer. He listens, he is respectful, and he dots his i's and crosses his t's. I recommend Robert without hesitation. "
- Jordan (Seller)
" Being a part of the industry, I know what a good real estate professional is like. Terry is one of them. She combines a vast knowledge of the market with a great easy going personality. Our purchase process felt smooth and easy from the beginning to the end. We'll be asking for Terry's help in our future real estate purchases and highly recommend her to all. "
- Lyuba N
" Pablo did a great job helping me and my fiancee to find a good house, one that we could pay without issues but not too small or too damaged. He was very patient with us since we were first buyers and we asked a lot of questions. I would definitely recommend him to my friends and family. "
- Ruben Montes de Oca (IT Specialist)
" My recent home purchase was the largest financial transaction of my life and I am so thankful that I put my trust into Terry Behal. She took the time to understand our new home needs and made the entire process clear and timely. When we found issues after the inspection, she negotiated to get significant seller contributions to off-set the repair costs. Our closing was timely, super-smooth and now we are moving into our dream home. Thank you Terry! You are truly THE BEST! "
- Don Donahue (Director of Sales)
" Pablo was very professional and working with him with very smooth !! "
- Maher akkam
" Terry is an awesome realtor. She's always available and ready to communicate, give advice when you ask for it, and go to bat for you when things get sticky. Thanks for making this process so smooth and comfortable. "
- Tyler Scoresby
" I can't praise Terry enough! I live in St. Louis and was looking for a condo for my son in the Fort Lauderdale area. Looking and buying remotely has its challenges and Terry was there every step of the way with immediate communication, super helpful recommendations and superior service all-round. She accompanied my son --who lives in Ft. Lauderdale-- on several condo searches and advised him as if he were her own son. Her knowledge of every single aspect of Florida real estate is vast. I cannot recommend her highly enough. "
- Alison Taylor
" Barry was very delightful to work with. His personality is perfect for his company. He recommends things in order to get you nthe most for your residence. He leaves nothing unanswered. Barry guides you through every step, in what could be a stressful situation. Thank you Barry!! "
- Robert & Rosemary Deming (Seller)
" Terry was helpful and professional and a pleasure to work with on my recent home purchase in Oakland Park. She has a great deal of local knowledge and recommendations, and is a great communicator. She answered any questions I had promptly and helpfully. I'd definitely recommend her and would very happily work with her again. "
- Steven Cassidy
" Terry is beyond amazing! Her knowledge, welcoming attitude, professionalism, and availability made the process of buying our house seamless and painless. I highly recommend her!!! "
- Oren Shlifer
" We were selling my mom's condo from out of town. Terry made the process easy and seamless. We sold in only a few weeks! Her professionalism and attention to detail really made this so much easier. - Thanks Terry! "
- Marcy Diamond
" Pablo did a great job with helping us purchase a new home. He is professional and explained everything throughout the process. Pablo really took the time to understand what we wanted and he found it. We are so excited about our new home and will definitely use Pablo again for future real estate needs. "
- Rafael Jaramillo
" Working with Terry to find our new home was a great experience! She is personable, knowledgeable, and helpful with a variety of things. She was there right away if my husband and I needed her but she was not pushy or impatient. She helped us find our first home together and we would definitely work with her again! "
- Dana M
" Terry helped us find our first home and she guided us through the entire process step by step. We had a tight deadline to find a home and Terry was incredibly responsive. She continuously shared leads with us and scheduled viewings for us until we found exactly what we we needed. In addition, she did everything possible to ensure that we closed on time. Terry is amazing and I would recommend her to anyone. "
- Sandra Mazier (Hotel Sales Manager)
" Terry has been very amazing and so helpful. She helped me in selling my condo, then found me another condo, found a rental for my boys and now found a house for them too. I can go on and on about her. All i can say is she's the ONE to grab to make your dream come true. "
- Sonya Demirdjian (Self employed)
" Terry was incredibly helpful and patient in assisting us to find the perfect home in this very active market. Her thoroughness, knowledge of our needs and kindness were so incredibly appreciated by us as we planned our move. She knew the market well and was an asset before, during and continues to be after our purchase. I highly recommend her fir anyone looking to purchase a home. "
- Quentin Eshleman
" I will resume Pablo 's performance: Excellent!! He is one of a kind professional, who stay with you through all steps of the sales journey, showing you deep knowledge on all potential issues along the way. However beyond his technical and negotiation skills out stands a kind and caring person. Best choice for my sales process. "
- Bernardo Canizares (General Manager)
" Barry helped us to buy our home and sell our home. Barry made the process very easy from the day we listed the home. He even sold the house in 4 weeks!!! Thank you Barry for everything you have done for Lindsay and I. We greatly appreciate you commitment to making doing business easy. I would recommend Barry for any real estate transactions. "
- Zachary Wallick (Senior Vice President of Best Roofing)
" When I was looking to sell my home, a friend recommended Mrs. Behal to my family and I am personally so grateful for her help. Mrs. Behal is highly knowledgeable in the field of real estate, and she addressed all of my family's concerns with equal amounts of professionalism and courtesy. Despite any complications that arose during the sale, she continued patient and encouraging while doing her absolute best to get the best outcome for us. I remain very grateful for all the help she provided, and I would definitely recommend her to anyone looking to sell or buy a home! "
- Anonymous
" Barry is totally professional, He has a grasp on the tri-county market rather then just one neighborhood or type of structure, He knows when and how to advertise. Most important, he makes sales happen. Thanks Barry! "
- Larry Chamberlin (Retired )
" Recommend Pablo we bought a house in 2010 with Pablo thanks "
- Pedro
" Robert was excellent source for our relocation to Florida this spring. His knowledge of the local market is excellent and his attention to detail and follow up top shelf! Highly recommend him.. "
- William Hurst
" Remarkable, patient, dedicated, pro-active, genuine, and diligent are but a few words which describe Terry Behal. I tasked Terry with near impossible circumstances. I was in the midst of battling cancer, making showings very arduous. But Terry was so accommodating and sensitive to my unique situation. She made the entire process, from search to close, so much easier for me. She is a respected and talented agent, and now a trusted and close friend. "
- Jesse Meli
" Terry was great to work with. Never had to chase her down, she was always very responsive and on top of any issue that popped up. I would definitely work with Terry again! Thanks! Steve "
- Steven Dobie
" Andre was in many ways the perfect agent: hard working, detail oriented, good with people, and a knack for closing the sale. His excellent work and consistent results ensures that he comes very highly recommended. "
- Jorge Gonzalez
" Terry is simply the BEST! If you seek to purchase a home in south Florida, I would highly recommend her services. She made the process very smooth and didn't let me down anywhere during the process. "
- Hunter Schmidt
" Terry did an amazing job and was able to find a house that was currently off the market and convinced the owner to sell it and was able to secure for us even though once it went back on the market there were multiple offers. She also assisted with all of our needs as we purchased from out of state. Terry was personally available via text and telephone at all times to answer any questions and support us with whatever we needed. Terry may be the best broker in Fort Lauderdale area and as far as I am concerned in all of Southern Florida. She will be my go to broker and I would certainly use her services again should I have the need. "
- Richard Winokur (VP/Architecture Director)
" Justin made the process of searching for a home and taking care of all the details so much easier than I expected. He listened to my wishlist and worked closely with me every step of the way. If you want the personal one on one of someone who cares about this huge event then give him a call. Outstanding realtor and amazing human! "
- Anita M
" Pablo did a fantastic job with listing and selling my home. Highly recommended. Thank you "
- Anthony Landolfi (Homeowner)
" I met Terry through a mutual friend. Terry from the beginning was very easy going, professional and communicative. I always felt she was working for me. She loves what she does and it shows! "
- Drew Cervantes (Buyer)
" I have a friend how recommended Terry to direct us in helping look for a new home. Right as the covid19 pandema started. I gave Terry a call. She gave me information about timing, marketing my home for sell and how to prep for still pictures because everybody is shopping on line knowing that life really goes on even through. She put my questions to ease in a very informative way. No just lip service. Terry keep in contact by text and phone to check-in on progress of home prep and my state of mind and health. Terry truely believes in helping her clients achieve every dollar. With my sell she knew I didn't have to sell and did magic on a counter offer from a way low first offer. When Terry speak it all about YOU and your needs. Great person you'll love to work with. "
- Keith Thomas
" Pablo was the greatest man I ever work with "
- Marc Pierre (Buyer)
" Pablo is a very professional person, with a lot of knowledge and very effective, he has an unblemished professional ethic and is a very simple and kind person. My family and I are very grateful to Pablo for helping us with the purchase of our house, he took charge of everything and he did it very fast, in a professional manner and including being very honest. My wife, daughter and I are one hundred percent satisfied with Pablo's work and we are grateful for his gentleness and professionalism "
- Marvin Estuarso Leiva castillo (Drywall contractor )
" Pablo's assistance, professionalism and support was a key factor for success on all my real state milestones. Now for third time in a row I want to thanks Pablo for your end to end guidance and assistance in the property rent, sales and purchase process ! Best of the Best , We appreciate it ! "
- Hector Gonzalez (Senior Infrastructure Program Manager )
" This is the second home Barry has found for us. He also found a home for our best friends from New Jersey. He is the consummate professional and does all that is necessary to ensure that he closes the deal. "
- Michelle DeWeese
" Terry was amazing. She was honest and communicated with me every step of the way. She never tried to push me or sway me into anything that I wasn't interested in. She was gave me honest and knowledgeable feedback. Terry's referrals for inspectors were great - they were thorough and fair in price. I would 100% refer Terry to the next homebuyer - you're in good hands! "
- Cara Cathey (Home Buyer)
" Andy did a great job showing me many listings in Wilton Manors, Oakland Park and Pompano Beach. Andy was very patient with me as I did not make the search simple! I would definitely recommend Andy if you are in the market for a new property! "
- Tony Bostwick (Account Manager MHS Staffing)
" Terry helped us find our first home that fit all of our criteria's. She is determined and sees things through till the end. We had a wonderful experience working with her and will continue to work with her for future endeavors. "
- Tiffany Panchu
" Terry went out of her way to help me as an out-of-State buyer. She went to inspections and did things for me to not make me have to come into town to take care of. She communicated well with me and the previous owners of my house with a rent back agreement while they found their property. Everything went very smoothly and she's very easy to work with. She's a wonderful person and I recommend her highly "
- Randy Cunniff
" From the beginning when the idea of moving was just a concept for us, we spoke by phone to Terry and she was ready with ideas, great advise, and things to consider. We met in person a few weeks later connecting instantly. I was immediately put at ease and felt confident that the move would be successful. Terry impressed me with the shear number of business and personal connections in the community. I knew then that if I needed an introduction to someone on any subject or level I could ask Terry for help meeting the right person. Terry found a place for us to land once we moved from Maryland while our house sold. She recommended the perfect finance company to help with making a cash offer. Once we found the house, she negotiated on our behalf obtaining a great price in a difficult and changing marketplace. All told the entire process took 10 weeks and I credit Terry for the quick and smooth transition. Without a doubt on any future home purchases Terry will be our agent bar none! "
- Patrick J. Scroggins
" Terry Behal was absolutely wonderful through the entire process! I flew down to Florida to look for a retirement home. Terry met me the next day, showed me around the area and found several houses that she thought I would like. Once a decision was reached, she made the purchase process so easy, which was great considering how hot the market it right now! She was always available and kept me in the loop throughout the closing. Once closing was finished, she was so helpful with recommendations like landscapers, pool service companies, or other contractors that we all need around a house. So glad to have met Terry and would recommend her to anyone! Absolutely fantastic job!! "
- Kyle Turner
" Terry Behal was recommended to me by an acquaintance living in the town I was looking to purchase my next home. She is amazing, organized and has a great team. I came from out of state for home search, and within a few days, I had a contract, inspections, and all else in place. The rest was done remotely and it was a flawless experience. I highly recommend her! "
- Steven Crespo (Genetics analyst )
" Robert was a pleasure to work with, extremely knowledgeable and pleasant. Always available to accommodate our hectic schedule. Robert was always sure to be there for us and provided unmatched customer service and detailed reports of our home searches. Thank you "
- Ryan Thomas (Regional sales manager)
" Pablo....es una persona .honorable....y colaboradora ...en el tiempo que estuvo a cargo de mis propiedades....no tuve queja alguna de él ....siempre estaba allí presto a colaborar en el momento que se requería ....doy fe de su buena voluntad para realizar las funciones,correspondientes para tener al día todo..José Alzate ..... "
- José Advener alzate (Pablo Martín )
" Terry was great to work with. I truly felt I was in good hands. She the made the whole process comfortable and informative. She went above and beyond all expectations of a realtor. I would highly recommend her. "
- Joe
" Barry goes above and beyond. It was truly a pleasure working with him twice! I would definitely recommend Barry. Thank you! "
- Lindsay Wallick (Director of Sales)
" As a real estate broker in two states, I have worked with many realtors. Honestly and objectively, I can say that Terry Behal is a great realtor. Her expertise in negotiating an offer to secure a contract is clearly evident. What sets her apart is the wealth of her experience and contacts in the market she represents -- experience which she abundantly shares to get the job done. With the many facets of real estate such as lending, inspections, title, renovations -- Terry is there every step of the way with solid advice and professional referrals to make your house a home! "
- Ed Raarup
" Would like to offer a great recommendation for Pablo, excellent customer service skill, he helped in all steps of the process. A+ "
- Raymond Scott (Home Owner)
" Muy buen Realto y excelente persona "
- Hiram Casal (851 NE 58 Ct Oakland Park 33334 Fl)
" Terry was introduced to us by friends in 2016 and to this day remains our good friend. When looking for our home she spent three entire days with us morning to night. She is professional from the word go. We purchased a home without a hitch. Terry took care of everything as we live in Pittsburgh PA. Terry is very knowledgeable about all the neighborhoods in and around Fort Lauderdale. We also sold a home with Terry and the same is true, effortless. we recommend Terry for you real estate needs and questions no matter where you are. A great person and a great friend. "
- Jim & Gayle Hans (retired)
" Pablo is a great realtor he help us a lot I would recommend him. He is very knowledgeable. He was always available whenever we had any questions Thank you Pablo "
- Israel chavez
" Terry is an an excellent real estate agent. She sold our house in six weeks. She was alwas on top of everything and kept us informed continually through the sales process. She did an amazing job marketing the house. She had the appropriate amount of open houses to create a buzz about the house. Terry made us feel like we were her only client. I highly recommend Terry for your Real Estate options. "
- Don Friedman
" Terry Behal sold my condo quickly and looked out for my interest. I am a very difficult person and demanding customer, but I could find nothing to complain about. She was incredibly thorough and extremely pleasant to work with. I offer my strongest recommendation. "
- Steven Rausch (Coffee Cake Connoisseur)
" Terry took on a project in helping me sell my condo in a very challenging building and made it happen in less than 6 weeks. Her persistent positive outlook and attention to detail made this happen. I tasked Terry with helping me to make a big change - and she stepped up and made it happen! Thank you so much. "
- Mark Blaylock
" I casually mentioned to Terry one day I was thinking about buying a house because my Chihuahua could no longer climb the stairs to my condo on the second floor. She could go down the stairs, but now waited for me to come down and get her instead of climbing back up. A couple months later I was sitting in my new home! Once Terry gets an idea of what type of house and location you are looking for she is relentless in finding it for you. After she helps you find it, she follows through on every detail with the seller, your lender, and whomever else she has to deal with in order to get you in your new home. She's like a Pit Bull going after a piece of meat! She understands all that can happen when closing a sale taking care of any issues that may pop up advising you what to and not to do. I highly recommend Terry as your realtor if you are interested in finding a new home. "
- Rick Streeter
" El mejor realtor , la mejor persona. Un gran corazón. Gracias Pablo Martin por ayudarnos a conseguir nuestra vivienda "
- Iris
" Terry is amazing! Her determination to find you a home is exemplary. She truly loves what she does and it shows. I don't know what I would've done if I didn't have Terry in my corner. I LOVE my new home and I can't thank her enough!! I HIGHLY recommend Terry when your ready to buy a home. "
- Amy Reynolds (Chiropractic Tech.)
" Is the best real state in florida "
- José melendez (President)
" Terry was recommended to me by a friend of mine who use to live in Fort Luaderdale. My purchase wasn't the norm, we were in a pandemic and I was living in NY. Terry went above and beyond when it came to previewing units, taking videos and going live for me. Terry made me feel at ease during the entire process especially as I was not coming to Florida until my closing and the process was seamless. I am finally settled here in Fort Lauderdale and can't be happier. This couldn't have happened with out the help and expertise of Terry Behal. "
- Justin N. (Home purchaser )
" It was great working with Barry to find our new home. He is very knowledgeable of the local real estate market. His professionalism and thoroughness made it an enjoyable process. Thank you again Barry! "
- Jeff Moses
" Barry was an amazing agent. I live out of state. I need to rely on Barry, for everything needing attention to the house. There was a lot of updating to be done. Painting interior and exterior. Roofing redone. Pool and koi pond repair. Lawn and landscaping. All needed someone to organize and manage Barry was so spot on his suggestions. His analysis of the area market allowed me to sell at a price more than I had thought. He is professional friendly and a pleasure to work with. If you are looking for agent who works for you, Barry is the agent to use. Thank you, Barry for all you did. Anthony "
- Anthony minichiello
" Pablo was very professional and working with him with very smooth !! "
- Maher akkam
" Helped us buy a house and sell a house. "
- Shawn Moylan (Senior Director)
" I highly recommend Pablo for your real estate listing or buying needs. Pablo did a fantastic job ensuring a smooth process from listing my home through the closing process. I enjoyed working with him and you will too. Thank you! "
- Nancy Palilonis
" Excelnte profecional en el area del comercio inmobiliario exelente como perzona estoy muy agradecido por sus servicios. Gracias pablo. Alexis. "
- Alexis garcia
" Terry is nothing short of AMAZING! We were purchasing a home in Wilton Manors from Austin, TX with very little free time. She communicated with us daily and usually in the evening hours to accommodate our schedules. Her expert knowledge of the market and superior negotiation skills gave us confidence and comfort throughout the entire process. She was more than an agent for us, she was our partner. We love you Terry Behal! -Chuck & David "
- Chuck Moses (Regional Director, Sales & Marketing )
" Pablo is the best realtor I've had and a good expectation "
- RAQUEL LEIVA
" Terry listed and sold our mother's home in Oakland Park recently. We selected Terry due to her apparent knowledge of the local market, her optimistic opinion of the value of the home, and her enthusiasm and responsiveness. As it turns out, all of our reasons for selecting her were affirmed and exceeded during the listing period. The home sold quickly and at an amount in line with our expectations. Terry and her entire team were very professional, attentive and responsive throughout the entire process. We were extremely pleased and would highly recommend her without hesitation! "
- Rob Mainguy
" very professional. takes care of the whole process for you making it easy. Thank you Pablo .GOD BLESS YOU "
- Benjamin mejia (Construction stockers)
" Pablo is a really good Realtor. His acknowledgment about Real State is impressive. He knows most of the areas and always gives you an advise about which ones are good or not. I have been dealing with him for so many years and I will keep him as my Realtor forever. You will not be dissapointed. "
- Edgard Silva
" Looking for a new home can be a daunting experience unless you are working with the right team. Pablo took us through the research, the scouting, then the buying process with professionalism and diligence. Needless to say that we are happy customers and can't wait to go into another real state venture with Pablo. Love our new home! "
- Andrés Fortuño (Creative Director)
" Robert is truly the best in class when it comes to his expert service, attention to detail, amazing communication and his expert knowledge of South Florida real estate. I have bought and sold a few times before and Robert made this experience the best I have ever had. The entire experience was seamless and so easy because of Robert. Robert convinced me into selling my property for a lot more than I could have ever imagined and because of his flawless marketing campaign and an open house during Covid,Robert managed to get over 10 offers in one day and got me way over asking. I truly believe if I chose another realtor I would not of had the same result. I cannot say enough about his true professionalism and his expert advice and would recommend him if you need to buy or sell. "
- Scott Miller (Manager, Operations)
" Excelente atención mucho profesionalismo dedicación con sus clientes "
- Erwin solorzano
" Terry is an absolutely amazing realtor. She has helped both myself and my parents tremendously. She had sold our family home and found me a condo all in little over a month! She is fantastic! "
- Alyssa
" Terry was recommended to my family by our chiropractor. From the moment we met, we knew that she was the agent for us. She explained the entire process to us in a way that made sense and was easy to understand. Terry is very professional and extremely friendly. She knows her business very well and she follows through on everything she sets her mind to do. In addition to that, Terry really cares about the families she helps. The sale of our home was a difficult process (to say the least). There were challenges at every corner. Despite the issues, Terry remained positive and encouraging, even at times when most people wouldn't. Because of her diligence and tenacity, we were able to close our deal with all parties happy and satisfied. If you are looking for an exceptional real estate professional, do not look any further. My family highly recommends Terry and we will always appreciate everything she has done for us. It is truly our privilege to know her. "
- Jude Diaz (Operations and Management Professional)
" It helped me a lot. This is my first purchase. He is very patient and makes sure everything goes well with the documentation. He is always there to help you if you have any questions. He looks after your interests. He is a good person. I highly recommend him as the best real estate agent. "
- María mancia
" Pablo Martin is very knowledgeable in negotiating, and executing contracts. He is able to meet expections for both seller, and buyer within the expected timeframe. Pablo Martin is a five star rating realtor!! "
- Carlos Atehortua
" I couldnt have asked for a better realtor. prompt, courteous and genuine. Teri was always ready and willing with every issue that popped up during the process. just amazing. "
- thomas clemons
" I am a person of few words, so I will keep this brief. If you want every facet of buying or selling a property to go smoothly, you have should seek out the services of realtor Terry Behal! From the initial phone call through the closing and beyond, nobody is more on their game than her! Thank you Terry! You are simply the best! "
- Scott Eck (Senior Designer at Italkraft)
" Terry really is a class act! She takes her job serious. I never once felt like she didn't have my best interest at heart. I could call or text her and time I needed to. I trusted her 100% with all the decisions made. You need Terry on your side as a professional and a friend! "
- Logan Harward (Medical Staffing)
" Terry Behal made us feel as though we were her only client! Her expertise of the home-buying process made us feel confident every step of the way. Thanks to her clear and consistent communication, we were NEVER left to guess about the next steps, who was responsible, or when to expect action items to be completed. Thank you, Terry. "
- Roger Hicks (Director of Client Services)
" What an exciting experience it was working with Terry and Clay while trying to find a new vacation home in the Fort Lauderdale area! From the beginning, Terry made sure to got to know us so she knew what made us tick and what turned us off. This was a must since we were remote and were only able to travel to Florida every few weeks. I was impressed on how she made every visit count. Probably the most impressive thing about Terry and this experience is how connected she was. Her network of contacts was massive --- which was a huge help when needing to address timely items/issues. I look forward to the opportunity of working her and the team again! "
- Correy Honza (Sr Director of Consumer Marketing)
" This is the second home Terry has sold for me. Talk about impressive. Within 3 weeks we went from offer/contract to funds dispersed. It was so effortless on my part. Not only a consummate professional but a trusted friend and resource. "
- Robb Miller
" Terry came very highly recommended to me with a word to the wise: "List with her only when you're truly ready to sell; it will go fast". And, wow, was that accurate! I met with Terry on a Saturday afternoon, she had photos done by Monday afternoon, the listing up on Tuesday, two showings Friday, many showings at the Open House Saturday complete with 2 very interested buyers. We received an offer that Sunday which closed a few short weeks later with both buyer & I very satisfied. Terry not only understands the market and all aspects involved, but also has an innate sense of how to work with people. She took the time to listen, understand and connect with me at the outset and knew exactly how to keep me updated along the way. Terry is a wonderful person who genuinely has your best interest at heart and does her absolute utmost for you. I heartily recommend her with the same words to the wise: "Be truly ready to sell; it will go fast". "
- Kelly Olejniczak
" I found Barry to be a very knowledgeable and responsible professional. He provided a great education regarding the portion of Ft. Lauderdale market we were interested in. He thoroughly researched properties before our arrival and matched these against the specifications we provided. I would not hesitate recommending him to anyone that wants to have an enjoyable real estate experience. "
- Kevin Kelley (President)
" Pablo is just an awesome person!!! He's patient and throughout. We enjoyed working with him to find our home. He listens to your needs and is always available at a moment's notice. I appreciate his patience with us during the home buying process. In this market you need an aggressive agent who with be on top of things to get the home you want and he was just that. Awesome agent and I would and have recommended him. "
- Kimberlyn Linton
" So happy with Terry's hard work and sound advice! This is the second home I have purchased with her help and I would not think of using anybody else. She makes it fun but also runs down every detail. She has a great team and the people she recommends are first rate. Five stars! "
- Robert Mack
" Did a great job with advice and watching every derail through closing She was a pleasure to work with "
- William Briggs (Ret)
" I am very grateful for the level of professionalism and patience that Barry Dunn gave in his assistance with helping us find our dream house! He was so very resourceful and knowledgeable in his field giving much needed data at just the right time that enabled us make wise decisions so we get the most house for our money. I will most certainly recommend Barry to anyone I meet that needs a realtor to lead them on their house hunting adventure! Thank you Barry Dunn, we are very happy in our new home and beautiful neighborhood. ?? "
- Dawn Ziss
" PABLO DID MORE THAN A GREAT JOB, HE IS A FRIEND THAT HELP YOU ALL THE TIME AND DO THE BEST HE CAN TO MAKE YOUR WISH COME TRUE. I GOT NO ONLY A REALTOR BUT A LOYAL FRIEND. I RECOMMEN HIM 100%. "
- Luis abrante (Buyer )
" The best realtor in broward also is a bilingual "
- Arlettipedro
" Pablo Martin was great! Very professional and courteous we listed our home with him and it sold in less than 2 weeks, he kept me informed of the process and followed up when something came up. I highly recommend Pablo if you are looking to sell or buy a home. "
- Vantuil Cabral
" Terry is the absolute best! She made everything simple and easy to understand, from start to finish on both my SALE and PURCHASE. Her communication skills are unmatched and truly will get you the best deal. "
- Patrice Lawson
" With the recent passing of my father, I was tasked with settling the estate. Terry helped us every step of the way. She recommended contractors to repair areas of damage, assisted us with contacting estate sales companies to help clear out the house. When it came time to sell the house, months after we first started the process, Terry was quick to get pictures and video of the house. She was always available if I had question. Terry was great resource to help my family through this time. "
- Jonathan Mason
" It took me 10 months to find the perfect deal. Terry was there for me every step of the way. Terry was extremely patient with me and guide me with her expertise through the whole process. My home town is in Boston , Terry always pick up my calls and respond quickly to my emails to set up traveling arrangements to show me different houses. I highly recommend Terry as a realtor because she will deliver for you and you won't be disappointed Thanks "
- John Cazeau (John Cazeau PA-C)
" What an amazing experience working with Terry! And I can say as being a top producer for 18 years in California myself, I only wish that I was working with Terry on transactions in CA! I purchased a rental property site unseen, because of how thorough her communication and responses were. I had seen a property online that I thought was perfect. She went out immediately and sent me videos that showed, no, it wasn't what I was looking for. And immediately sent another listing saying "I think you wanted something like this". I'm now the proud owner of that home since she immediately sent many videos, did an incredible job oe negotiation and even had some minor issues taken care of at the property. Thank you Terry! I expect you at the housewarming. "
- Matt Taylor
" Just finished my second transaction with Terry. Another great experience. She always goes over and above to take care of her friends (clients)! "
- Ron Moure (SVP, Sales and Customer Service)
" Terry is fantastic whatever she says to do to sell your house and it will not be putting a lot of money just nice things do it she told me how to set up my house to sell to show she told me what I needed to do every showing open the curtains turn on the lights make it look bright and Airy it all worked and for a while when my house was on the market she was on vacation and her co-worker mr. Burton set up showings for me at my former house showed me one house that I joke saying well they didn't take the Terry lessons for showing a house Terry is fantastic listen to her I got a full price offer on my house that I thought was a little high but I got it thanks to her and her guidance use her knowledge skills and instinct and you will get the best possible price for your house "
- Anne Morrison
" Terry not only did an outstanding job she went way above outstanding. From the very beginning of this long process Terry was always a step ahead of us to get things to happen. Since we only wanted new construction she researched and had several ones for us to few. After we once choose our new home she continued to work on the process for over a year to get things to happen and even today she is still doing things for us that the developer did not complete. If you want agent that goes those extra miles you want Terry and only Terry. She will get the job done and will get you informed of every step she is doing for you. My husband and I completely recommend Terry as your next agent. Thanks Terry for all that you have done for us. "
- Thomas Holmes
" Barry was amazing! Truly the best experience I have ever had with a relator. He is kind, extremely polite, professional, assertive and dedicated. All with a very easy going personality. Barry is my relator for life. I can't wait to work with him again. "
- Lauri Deane
" Throughout the entire process of selling our home, Barry demonstrated a superior knowledge and expertise in real estate. His dedication in preparing your home for sell, presenting & marketing your home, tireless work ethic and service is unparalleled. We received 2 offers in less than 2 weeks and were able to sell our home for more than we thought possible. I would energetically recommend Barry to anyone looking to buy or sell a home. We got it Done with Barry Dunn! "
- Harold Fletcher (Supervisor of EMS Team)
" very professional. takes care of the whole process for you making it easy. Thank you Pablo .GOD BLESS YOU "
- Benjamin mejia (Construction stockers)
" Pablo is a great realtor. He knows his job very well. He helped us tremendously in this process (selling a property). He was always available and helpful. He answer all our question. Thank you very much Pablo for all your help! "
- Anonymous
" Terry Behal is a true professional. We enjoyed working with her very much. She not only guided us through the process of securing our new home in Wilton Manors but also was a wealth of information about the area, things to do, great restaurants, etc. but also was able to recommend local, experienced trades people she trusts for us to get work done in our new home before we move in. Would I work with Terry again, you may wonder, that answer is definitely yes. I highly recommend Terry to anyone looking to sell or buy in Wilton Manors and the surround area. Thank you Terry! "
- William Francis Collins Jr. (self employed)
" Great realtor! "
- Jimmy Portocarrero (Accountant)
" I met Barry a few years ago when I was considering selling my property, however, I decided against it at that time. Barry kept in touch with me with no pressure at all! He is very professional, knowledgeable, polite and kind young man so when the time came to sell I didn't have to think twice of the Real Estate Professional I would use! Barry made this sale painless, he kept me informed and ALWAYS returned my phone calls and answered my questions regardless of the time of day. Thank you Barry I will not forget you! "
- Ruby Williams Stone
" Pablo was very helpful and understanding. Really took the time to explain the process for us. Thank you even referred us to a lender for assistance. All around the best experience both me and my wife are very happy with Pablo being our agent. Again thank you for all your help Pablo. "
- Luis orellana
" TERRY was right there for me every time I needed any assistance she gave me some ideas and plans and consequently my condo sold within three weeks when seven others Did not sell as quickly! I highly recommend TERRY Suzanne "
- Suzanne Sykes (Was owner of a condo for 20 years in Delray Beach)
" Terry is a wonderful agent. She took come great professional photos of the property and put them on a website on it's own. She thoroughly explained the market and appraisal process to me and priced accordingly. I had multiple offers on the property. She knew which offer was best based upon the buyers down payment and chances of getting a loan. It was fast, from listing to closing within 30 days. She knows the business and is a honest hard working agent. You won't regret working with her!! "
- GARY SCIACCA (Small Business Owner)
" Barry did an excellent job of listing and selling my home. I really appreciated his attention to detail, great sense of humor and most of all his constant communication to keep me informed as to what was happening. A tireless and informed realtor with a lot of experience. I would highly recommend him. "
- Susan Watson
" Terry not only sold our home much quicker than we could of ever expected, she went above and beyond to ensure the deal closed. The buyer's agent and lender dragged their feet through every step in the process causing our closing to be pushed back 3 times. Terry did everything she could to push them to ensure our deal closed as she understood we had a contingent offer on another home out of state and she truly didn't want us to lose it. She was professional in every aspect of our home sale process and I highly recommend her and will refer her to anyone I know that is looking to buy or sell a home in South Florida! "
- Travis M Thompson (Regional Vice President)
" Service, service, service. In real estate it's all about location. For agents it's all about service. You can say Terry is responsive, goes above and beyond, always able to find a way...but none of these adequately describe Terry as a realtor. Throw in "She Cares." Then maybe you'll be closer to how she operates. Thank you Terry for making a difficult sale possible. "
- JC
" Terry put tons of effort into making recommendations of how to make my condo unit more marketable, having professional photos made of the unit, having several open houses, while keeping me well informed every step of the way. When my closing was delayed due to the coronavirus shutdown, she was relentless in holding the deal together until closing despite numerous obstacles out of her control. She always conducted herself in a friendly, courteous, frank and professional manner throughout the whole process. Most importantly of all, she would respond to my texts or calls almost immediately. "
- Joseph Bartolomeo (Seller)
" Terry was recommended to us by a friend and we couldn't have been happier. She was always knowledgeable on the neighborhoods we were looking into as well as questions we had as first time home buyers. She was there to answer any questions when had, whenever we had them, and was always going out of her way to help us. "
- Ian clay
" Terry was awesome and very patient with us. We were somewhat picky. Found us a lot of homes and made closing a breeze. We would recommend her to anyone looking for a home "
- Scott Alwine
" Terry was an awesome advocate and partner for my husband Rick and I in finding a home in Ft Lauderdale. We relocated from Rhode Island and received a recommendation for our house search from a friend in Rhode Island From the moment we met I knew she was the person for us. Terry got to know us through several cups of coffee and was very thorough in getting to know my husband and I and what our wants were for our new home. Terry was never trying to do a hard sell like many realtors who always say you better put an offer in now or the house would be sold. She helped us stick to what we really wanted and helped us to make great decisions. When we were hesitant about some of the houses she showed us, and she supported us at every step and reminded us of what we really wanted. Terry was for a lack of a better term a "workhorse" who was always available to return our calls, answer our questions and guided us to the perfect home. She knew when we weren't feeling it and encouraged us to keep looking. Terry was always on time for appointments and always had a handful of options for us to compare. We would highly recommend Terry for your home search. She is honest, upfront, available, and did everything in her power once we bought the home to make it a smooth transition. Terry was also a life saver in providing us with information regarding utilities, home maintenance contacts and everything we needed. Terry was extremely skilled in the negotiation process while we were purchasing the house and helped us avoid any unnecessary pitfalls. As stressful with the time constraints we had house hunting and purchasing with Terry was truly an amazing experience and we would recommend her with a five star rating. We would not hesitate to recommend her to any of our friends or to new home buyers who need a hand to hold! Terry was instrumental in making our Florida dreams come true! "
- Paul Goulet (Medical Consultant)
" Terry Behal was an outstanding real estate agent in my home purchasing process. She always replied promptly to all my communications and always gave me extremely valuable information that helped make choices easier. She was extremely pleasant to deal with and I will definitely call her next time I have any real estate need. "
- Juan Antonio Costa
" I was so incredibly fortunate to have Barry Dunn representing me as my realtor in the recent sale of my home! Barry and his assistant, David, made themselves available to me at all hours of the day or night. Honestly, Barry went above and beyond for me and never once complained about all the time he spent working on my behalf, which was substantial! I was very impressed with Barry's knowledge in all aspects of the sale and purchase of a home and his patience in providing me with any information that I sought, his contacts in the field and how he caught small things in the contract and revised it several times to benefit me. He also has a great sense of humor and kept me laughing. He worked tirelessly to make the sale of my house both profitable and as stress free as possible. I give him the highest recommendation and my gratitude. "
- Mary Byrd (Exceptional Education Teacher)
" Pablo is excellent, has a lot of knowledge about real state, his professionalism and support was a key factor to make the deal successful. We are very grateful for your help. I recommend him 100% "
- Carolina Loaiza
" Pablo is a great professional. He helped us a lot with our transactions. He is very knowledgeable. We certainly recommend Pablo. Thank you again Pablo "
- Gregg and Sonia Hanson
" Pablo went above and beyond on our behalf. My wife and I were living in NYC and he did a great job fine tuning our searches so we wouldn't waste our time while looking for a new residence in Florida. I am not an easy person to satisfy so when I say that Pablo did a great job that means he deserves a real 5 star rating!!! "
- Robert Shostack
" Terry was outstanding from the get go. She was communicative and helpful and always returned my calls promptly. She understood what I wanted to accomplish along the way and presented options to keep things moving forward. Her "to do" lists for me kept the process moving for her team and the buyer! Thank you Terry! "
- Jon Erickson (Director of Sales & Marketing)
" Pablo martin gracias por estar pendiente en cada detalle en la venta y compra de nuestra casa, por tu gran paciencia y dedicación para encontrar la casa perfecta para mi familia,estamos súper feliz y agradecidos. Bendiciones "
- Elaine Rodriguez & Luis Romero
" Terri did an absolutely amazing job! I could write a paragraph, but here are the top things that stuck out to me: she got me 20% over the selling price that we initially agreed would be a success, she worked through several issues that I thought would kill the deal and she told me in hindsight she thought the same herself, she put me in touch with her local repair people to save money on needed repairs in order to sell, she responded to my every text and email within minutes over a month, and she allowed me to sell my home without ever once having to fly in since I no longer live local. Can't say enough about how amazing she was through the entire process! "
- Jeffrey Getbehead
" Even though I was a small sale compared to others, Terry treated me with incredible respect and attention. She was incredibly thorough and responsive when answering my many, and probably annoying, questions. When I came to Terry I had already used two other realtors, both of whom, treated me poorly and their level of service was obviously based on the commission they anticipated. When I met Terry I was already mistrustful but, she turned that all around. You could not ask for anyone better by your side during such an anxious and stressful time as your search for your new home! "
- David O'Brien
" I can't say enough about Terry as well as her awesome team! Terry helped me find and complete the purchase on a new home during the middle of the Covid crisis. Her availability and eagerness to help went beyond my expectations. Her knowledge of the market and true interest in "getting to (know) me" assured we found just what I was looking for. In addition to helping me set the "right" bid to get the property, she was able to get additional funds back... on an "as is" sale! Terry's commitment to her clients goes far beyond the "buying and selling" of real estate. She has continued to provide advice and help long after my sale was completed. I would not hesitate to recommend her to anyone in need of a GREAT real estate agent in the SE Florida area. "
- Victor MIllard (Information Technology - Sr. Project Manager)
" My goal was to make this the least painful experience as possible & Terry walked us through every single step from "packing" to "exiting" our home of 31 years! Terry was generous in sharing all her knowledge & experience. How often do you find a person who truly loves their job? We will recommend her to everyone we know! "
- Susan Lohse
" Above all and to begin with, Terry listens, and puts all her energy and time in understanding her clients and their situation. She is attentive to each unique story before she advises her clients, or estimates a property, or again develops a strategy. Sometimes she even recommends NOT to sell! Her pricing is ON THE DOT, always generating the best possible full asking offers in the shortest time I have seen. Terry is a patient, understanding, professional, knowledgeable expert in her field, keeping her customers as her number 1 priority. I am most impressed, and I will again bring her my future real estate needs without hesitation. To her first! Thank you Terry, and congrats for being such a professional success while remaining such a fun humble person. "
- LIONEL LAROYE (SELLER)
" Robert is a gem! He helped us sell our townhouse and buy a new single family home. Throughout the process he was very communicative, attentive and available. He sold our townhouse within a day! No to mention he is 100% responsible for our new dream home. We were out of town the weekend it was listed and had an open house. Robert attended the open house in our place and asked the seller to hold off on reviewing offers to allow us to see it the following Monday morning when we got back in town. "
- Cory KOM (Client )
" Professional and excellent costumer service! Barry cares about his clients and updated us with what's going on in the market. He was communicative and easy to reach to answer any of our questions at all the times. Selling and buying in the same time is not an easy task , Barry made it to happen and made it quickly. Highly recommend !! "
- Andras Bedo
" Terry is amazing! She helped get me a great loan and a fantastic house! She is also on top of things and always responds in a timely manner. I highly recommend her. "
- Dave Halford (Clinical Specialist )
" Justin is by far the best in the business! He cares genuinely about his clients and makes sure that everything is taken care of so you don't have any additional issues after closing. His ethics and honesty are the breath of fresh air we needed! Wish I can give him 10000 stars! "
- Latisha Rivera
" Pablo has helped me sell and buy properties. He is honest and always makes the process extremely easy. Would recommend him and his team any time! "
- VJ (Buyer)
" Terry did an excellent job of finding me an investment property in Fort Lauderdale. She was diligent and hardworking . She showed me many properties without the hard sell tactics that other agents use. Being very familiar with the area, she was able to pinpoint the right location for the best value , and best investment opportunity. I will continue to use Terry ( and NEXT HOME ) or all my real estate transactions. "
- Anthony LoGrande (Managing Director)
" Barry was great ! The first phone call with him I knew in a matter of a few minutes he was our guy. Everything went quickly and smoothly. He had an open house that following weekend and found a buyer right away. I would recommend Barry to anyone looking to sell or buy to give Barry a call. A big 5 stars! "
- Jerry Wilson
" Terry was really an expert at doing her job at taking care of our every need ! She took care of as if we were family ! I would recommend her to anyone who needs a Real Estate Professional in Florida ! "
- Walter Wawrzyniec
" From the start this was such a smooth, easy transaction We couldn't be happier Barry is such a great, easy-going guy but stays on top of EVERYTHING in such a professional and organized way. He kept us informed all the way through, we didn't have to worry about a thing Would definitely recommend him to anyone looking for an agent "
- Jerry and Robin Wilson
" It is with a great deal of pleasure and appreciation that we recommend Terry Behal for the service she rendered during the purchase of our condo. Over the years my wife and I have purchased several homes and have never called upon our realtor to adjudicate unforeseen issues that arose. We are grateful that Terry was our realtor as her knowledge and patience allowed her to calmly and adroitly navigate and resolve unexpected issues. Her knowledge and resourcefulness went far above industry standards. Where we were flummoxed, she remained calm. Where we were anxious or stressed, her skills in dealing with the seller and their realtor as well as the lending institution reflected her artful skill and professionalism. She made a complex purchase managable and we are very grateful. "
- THOMAS J. BANNON JR. (Buyer)
" I had the pleasure of working with Terry Behal to sell my house and couldn't be happier with the experience. From start to finish, Terry was a consummate professional, providing excellent communication, guidance, and support throughout the entire process. Not only did Terry sell my house in lightning speed, but she also made the entire experience as stress-free as possible. Her expertise in the local market and her strategic approach to pricing and marketing my home proved invaluable. Overall, I would highly recommend Terry Behal to anyone looking for a top-notch realtor. Her professionalism, expertise, and dedication to her clients are truly unmatched, and I couldn't have asked for a better partner in selling my home. "
- Edward Whitty
" Terry was an absolute pleasure to work with during our search for our new home here in Fort Lauderdale. We recently relocated here from Texas and had very little knowledge of the area aside from what we knew from brief vacations here previously. From the minute we met Terry, she was warm and friendly and put our minds at ease and assured us we would find something that fit our needs. One of the things that we learned early on with Terry is that she is VERY well networked in the area, and that is a true asset to have in an agent! She was so patient with us during our search and made us a top priority through our home search and the purchase of our new home. When we finally found something that we liked, Terry did a phenomenal job with the contract and helping us in the negotiations with our builder. She worked so hard for us from start to finish. We've learned during our brief time here in Fort Lauderdale that realtors are a dime a dozen. Real estate agents like Terry, however, are extremely rare and not easy to find. She is a true professional in every sense of the word and I cannot say enough great things about her. She is truly top notch and we absolutely loved working with her! "
- Jacob Mortensen (District Manager)
" I can't say enough about Barry's professionalism. I hired him to sell my house and in the first weekend he had it sold, with three offers. I end up selling it for more than asking price. I followed his advice on price, repairs, counter offer and I couldn't be happier with results. I really recommend him as one of the best! "
- Fabia Delgado Castro
" Barry is the BEST!!! If you are buying or selling, Barry is your guy! He is knowledgeable, efficient and very accommodating. You cannot find anyone better! "
- David S. DeWeese (Partner of The DeWeese Law Firm, P.C.)
" Terry is determined to do all that she can for her clients and will go beyond the extra step to help out and take care of all needs, down to the littlest detail. Despite her very busy schedule, Terry finds to time to make you feel like you are her only and most important client. Even when the odds are against you, Terry won't give up and will keep trying different angles or approaches until she gets what is needed. Her warm personality helps to win over others that we are negotiating with and thus obtain extra intel that helps us out. Her philosophy of one never knows unless you ask and give it a try assures that no stone goes unturned all to the great benefit of her clients. Terry is the type of fun-loving, genuine, compassionate, and caring person that one would want as a friend and not just a super great agent! "
- Anonymous
" Hi All out There ??…..My experience with Terry was Stellar. We have been acquainted for many years, however this summer was the first time we worked together. Terry guided me through the process of selling my home with logic and enthusiasm. She was always available for consultation and a joy to spend time with. I received 5 offers in 4 days after her Open House. AND….Ms. Behal negotiated 3 offers up to $36,000 dollars over AskingPrice……What else can I say but …..I am enjoying the benefits of her skills today , because I chose a dedicated professional and warm human being as my Realtor.??. Thanks Again "Terry the Tigress "..(my nickname idea)?? "
- James Leombruno
" I first met Terry, when I attended an open house, for the house I now call home. I was the first to arrive, anxiously waiting for the open house to begin. I knew from the second I arrived, that I wanted this home, and Terry made it happen. She represented myself as the buyer, as well as the seller in this transaction, and she conducted herself very professionally. What I love most about Terry is her enthusiasm and clear love for her profession. I regularly received inspirational text messages from her during the entire purchase process. At one point, I encountered difficulties with my mortgage and interest rate, and i called Terry in an emotional rage - she very calmy assured me that she would nonetheless, make it happen, and immediately recommended ReachHomeLoans, who made my home purchase happen, at an even better interest rate than I ever expected. Purchasing a home is a very stressful process, and Terry effortlessly made the process a more positive and enjoyable one. She's got such a positive, great spirit and she is very knowledgeable in her field. "When you love what you do, you don't work a day in your life." My experience with Terry, was one that certainly reflects this quote. THANK you for EVERYTHING, Terry 😊 "
- Angie Pereyra (Attorney)
" Terry was amazing! She moves mountains and made the deal happen even when it seemed like it wasn't. Not only she is good at what she does, she knows everybody and has connections to make things happen. I found my FLL realtor and I recommend you 100% to her. "
- Luis Rodríguez (Showroom Director)
" We have now closed on our 2nd house with Barry Dunn and he has gone above and beyond for us over the years. Years ago we almost closed on a house we liked but weren't totally happy with when Barry found the home of our dreams, last minute, before it even went on the market! 10 years later we are finally ready to move to a larger home and Barry helped up every step of the way. We took about 3 years looking for this new home an Barry tirelessly helped us over all this time looking at countless houses and negotiating for us to make sure we made a great deal. Barry is dedicated and tenured in S. Florida and knows the market here as good as any. I would highly recommend working with Barry Dunn if you are looking for a new home or looking to sell yours. He is not only a great realtor but has become a great friend and we are so happy he found another dream home for us! "
- Todd Marshall (Medical Executive)
" Working with Justin has been a pleasure. He's knowledgeable, friendly and above all extremely patient. We looked at many homes over the course of a year and with Justin's assistance was able to secure the home we'd been looking for. Justin's help didn't end at the closing…he was there to answer questions post-sale. Justin made a stressful situation less stressful. I'd happily recommend him to anyone looking to purchase or sell their home. "
- John Benedetto
" Thank you Terry for the wonderful help you gave me on my first home purchase in the USA! Your professionalism is outstanding and I truly appreciate it. If anyone is looking for a first class relator that is well connected then get in touch with Terry. "
- Garry Baxter
" The best realtor in the world!!!!! Thanks for everything, I recommended a 100% "
- Annia Licor roque
" Robert helped my husband and I look for houses in Florida, while we were still in Tennessee. He was always responsive and checked in with us often. Robert even gave up two of his weekends to spend with us as we searched for our new home. He was patient, as we weren't really sure on an area that we wanted to live. We had a wide radius. I would absolutely recommend Robert! He was great through a stressful process of moving from out of state. "
- Heather Thomas (Corporate recruiter )
" I would like to recognize and recommend PABLO MATIN for the outstanding service, professionalism, and most importantly, the expertise as a real estate professional. From my experience with PABLO, he has demonstrated excellent customer focus and service, excellent market knowledge, an amazing work ethic, and genuine personal and professional integrity. I highly recommend PABLO for your consideration as your real estate professional. Argenis Aguilera "
- Argenis Aguilera
" Pablo did a great job during the negotiation of the property. He provided accurate and balanced information about the pros and cons of the purchase. After that, he managed dilligently the process of closing. "
- Miguel Purroy (NA)
" Friendly and timely service. Understood my moving timing and was always available To provide the answers and manage my concerns on the closing process. Great Realtor !!!! Highly recommend him !! "
- Alexandra Dojofrio (Regional Director )
" I know Pablo for many years and i have enjoy his professional service in 3 real estate transactions, he cares a lot for his customers and is always there to assist in all the matters regarding the proccess, i highly recomend him, he will be always behind you not only as a realtor but also as a friend. "
- José Ponce
" I meet Terry when she sold my neighbors home and I was very impressed, so when we decided to sell our home I reached out to her. Terry did a wonderful job marketing our house, we had a very busy open house, had multiple offers and under contract in 5 days. When it came to purchasing our next home and understanding the market she made sure that I saw every house I wanted to immediately, and we found the best next house for us. She is professional friendly supportive and knowledgeable "
- Leslie Rosenberg
" Terry is a fabulous realtor who genuinely cares. Once we found the perfect house, Terry made every effort to secure the transaction for us in a highly competitive market. She assembled a top notch team, she was proactive, strategic, and leveraged every angle to make our offer as attractive as possible. We could not have gotten the house without Terry's help and we are forever grateful! Highly recommend! "
- Ricky Husty (Regional Sales Manager)
" Pablo is one of the best realtors we have ever had the pleasure of working with us. We have had over 15 real estate transactions and Pablo has made this one of the greatest. He stays on top of the transaction and is always eager to help any way that he can to keep our frustration low and move things along. We highly recommend Pablo as one of the greatest realtors in Florida. "
- Kevin Downs (Public Claims Adjuster)
" excellent "
- MARIO LILOIA
" Pablo is a great professional. He was on top of everything from day one . Very knowledgeable and clear . We had a great experience and I certainly recommend Pablo Martin . Thank you . "
- José Tarantini (Sales insurance Producer Property and Casualty )
" I live in California and decided to sell my property in Florida. After interviewing 4 Real Estate agents I decided that Barry had the most experience, was the easiest to communicate with and knew the local Fort Lauderdale area best. Living so far away communication was a key concern and Barry kept in constant touch, informing me of exactly what was going on. I could not have been happier with my decision to work with Barry. He is trustworthy, made useful and cost effective suggestions and sold my property for top dollar. "
- Thomas Nycz (Sr Manager Engineering)
" My husband and I rented in Wilton Manors for a few years. When it came time to buy we were happy to work with Terry Behal and J Malcolm Neitezy. It worked out very well for us. Terry is here in town full time so she was the go-to person for details. We were blown away by her level of responsiveness and good cheer, even though my husband can be somewhat difficult and demanding as a client. Her referrals for mortgage, inspection, title, attorney and tradesmen were all spot-on. Clearly, when Terry vouches for somebody, they have their act together. From beginng to end Terry and Malcolm were a pleasure to work with. In a town with so many real estate brokers it takes hard work and unfailing courtesy to stand out. It's easy to see why Terry and Malcolm receive such high marks - and move such a large number of properties. "
- Robert Smith (Special Projects Manager)
" Terry is an amazing real estate agent with a great team of co-workers supporting her so that our home shopping experience was complete satisfaction from start to end! As we were from out of town and with limited time, she took the time to get to know us and then she was able to find us our dream home and work with the Sellers agents to get quick and speedy closing arranged. She worked 7 days a week and made it seem like we were her only client. She did a great job representing us at our closing which we did remotely and videoed the "walk through" for us which was a big help. She also worked hard after the closing to help get the locks changed, measured certain spaces and things so we could buy the few items we needed to get (we bought the house furnished) and then helped us get all of the home services and utilities transferred over. She seemed to have ESP and at times- when we picked up the phone to call her- we found she was calling us at the same time. I was 1000% satisfied with her total focus and caring professionalism and look forward to moving to Fort Lauderdale and having her as a friend. "
- Bruce A Kraemer (Professor & Chief- Plastic Surgery St. Louis University)
" Terry expertly navigated a very difficult Commercial Lease Agreement. "
- Jeffer (CEO, National Brands Outlet )
" Pablo is a great realtor, commited and very responsible. He makes the buying process easier for the clients. "
- Jhonnatan Mazzaro
" Pablo conoce muy bien su trabajo; estuvo muy pendiente de todo el proceso de compra de principio a fin; se aseguro de que el cierre fuera el dia pactado; lo recomiendo ampliamente.... "
- Maria Rodriguez (support services)
" Robert was the consummate professional from start to finish and so friendly and helpful we were totally dazzled! We were referred to Robert from a friend and it we thank goodness for that . We're out of state borrowers so after our initial conversation Robert starting sending us many properties by email that perfectly fit the parameters we had designated. When we finally got to FLL to view prospective homes in person Robert was all over it and had a great selection to tour - he actually convinced us to buy what we thought were not interested in: a new construction townhouse in Wilton Manors! We closed in June and throughout Robert was on top of every detail including nudge the builder's rep for updates on our behalf. Robert even let us have household items shipped to him to keep for us when we flew down for the closing. Talk about great service! Do yourself a favor and hire Robert as your agent - we are so glad we did. "
- Richard McCune & Brian Carroll (New Happy Homeowners in Wilton Manors!)
" Barry is a five (5) star +++ outstanding professional/ realtor/ service provider always demonstrating with the utmost integrity, his invaluable experience in realty, expertise on marketing efficenty and with effectivelness the home /property he found for me to buy years ago and has sold it satisfactorily for me recently. I appreciate very much his warm personablenes, and mentorship in supporting me in the buying and selling of my home. He is the very best of realtors in S. FL. Sincerely, Andrew Rodriguez "
- Andrew Rodriguez (Retiree)
" Terry has an amazing energy is genuinely enthusiastic about your house hunt! She pays close attention to your "wish list" and always helps to bring you back to your identified priorities so that you don't stray off course. Terry is always responsive, regardless of time of day. She understands that the home buying process doesn't always fit into cookie cutter hours and she will be there for you! "
- The Sanders (Home Buyer)
" EXCELLENT REALTOR, VERY PATIENT AND FRIENDLY AND UNDERSTANDS WHAT YOU ARE LOOKING FOR, THANKS PABLO I WILL RECOMMEND IT TO ALL MY FRIENDS "
- MARIO LILOIA
" Terry is a wonderful agent. She had some great professional photos done of the property and put them on a website on it's own. She thoroughly explained the market and appraisal process to me and priced accordingly. I had multiple offers on the property. She knew which offer was best based upon the buyers down payment and chances of getting a loan. It was fast, from listing to closing within 30 days. She knows the business and is a honest hard working agent. You won't regret working with her!! "
- GARY SCIACCA (Small Business Owner)
" I sold and bought a house with Barry as my agent. He did a great job meeting and greeting people to sell my house. He was always available for showings and hosted several open houses. He was patient when I was looking at places for a future move. He helped me determine what kind of place is best for me. We found several acceptable new homes. I'm now happily settled in my new place. Thanks Barry for a job well done. "
- Jeff Tuckey
" Excellent Realtor, dedicated, working on every detail from search to closing, even after that. "
- Manuel Herrera (Sales Rep)
" Terry is fantastic! She is professional and her love of helping people shines through in everything she does. We were looking for a place to move quickly and she helped us in a big way. We recommend her to everyone! "
- Brookley & Nathalie Harper-Cauvin
" Terry is great to work with! She's a full-time, experienced realtor who's great at her job. She's very knowledgable and professional and I had a great experience working with her. "
- Carole Gleich
" Pablo is an amazing realtor! I will recommend him with everyone! He did great in explaining everything to me as a first time home buyer. He was always available to answer all my questions. He made everything super easy quick and possible. He is very patient and kind. He made sure everything would run smoothly and as easy as possible. As in compare to other realtors I've encountered He is the best and will definitely recommend to anyone! "
- Jackie
" Through the whole process of finding our dream home, we couldn't have found a better partner than Terry Behal!! Terry was instrumental in the process and guided us every step or the way to ensure that we found everything we were looking for. I would absolutely recommend Terry to everyone who is looking to find their next dream home in the Fort Lauderdale area. Thank you, Terry. We look forward to future collaborations. "
- Prakash Prabhakar
" Andy is extremely efficient and helpful when trying to find the best place for you! He'll give you his honest opinion when asked and I loved that as someone who was just starting out in their search for their first apartment. He took into consideration of all of my wishes for my apartment helped narrow down possible locations. He was extremely patient and helped me find the perfect place! I'm so grateful for all of his help. He's awesome!! "
- Christian Minniear (Prada Sales Associate )
" My father passed away at the end of the year and left a house in North Lauderdale. I lived in NJ so knew it would be a difficult task traveling during COVID and trying to sell an out of state property. We immediately called our best friend and realtor Maria Rini/ReMax in New Jersey. She without hesitation referred us to Barry Dunn of Next Home Realty Professionals (954) 564-0028. She told us that she met him at a conference and was very impressed with him. She thought he would be the perfect person to handle our situation. Barry initially met with us in February and prepared a book for us that showed the housing market and sales in the same area. We liked him right away. He told us to call him when we were ready. He did not pressure us. We did not even bother interviewing any other realtors. We needed to travel back and forth a few times in order to have the house ready to sell. We placed the house in Barry's capable hands at the end of June. He did a fabulous job with photographs and a 3D virtual walk through. He had an open house the last weekend in June and we had 12 offers. A contract was signed within a few days for full asking price. Barry kept us up to date on everything that needed to be done and answered all of our questions. All signatures were done electronically and all went without a hitch. The house closed in record time on July 30, 2021. My family is so grateful to him for his kindness, diligence, expertise and expedience. He has a great personality and sense of humor as well. We highly recommend him to represent those in need of his services. James Hamilton & Family "
- James Hamilton
" Terry made my search for a new home easier because of her determination to find me a property that met all my needs. Even when I changed direction midstream, she never flinched. She just rolled with the punches. She doesn't limit her help to just searching for a home. She has a plethora of local business relationships with insurance companies, painters, pool maintenance companies and anything else you may need to make a smooth transition. She also has an amazing team of professionals who hold your hand every step of the way through closing. Even after closing Terry continues to send me information about my new community. I would recommend Terry without reservation. "
- Donna Nassor
" Professional and great costumer service . Barry cares about his clients and he always updated us with what's going on in the market. He was always available to answer our questions . Selling and buying in the same time is not an easy task, Barry made it to happen and he made it quickly . Highly recommended!! "
- Erika Bedo
" Pablo was patient and understanding. He was available and able to answer all of my questions. I would definitely recommend Pablo. "
- Daniel A
" Terry had faith in us and our unusual house from the very beginning! Other potential representatives scowled at our house's shortcomings where Terry could see the maximum potential and sale price through implementing some practical suggestions. Her advice was realistic and respectful. She was a great help in overseeing what needed to e done in our absence. We will be forever grateful to her, Clay, and everyone one who helped make our fabulous sale happen. She earned every penny of her commission! In addition, she has a wonderfully warm personality, a quick, lively intelligence, seemingly tireless energy, and a great sense of humor. I consider her a lifelong friend now. Thank you, Terry! "
- Susan Urbanek
" It really is impossible for me to say how highly I recommend Terry. She is responsive, creative, 100% available and holds your hand through the entire process. I decided to leave the home had been residing in for over 25 years to downsize. It should have been a difficult process for me. But it wasn't. Because of Terry. I can't recommend her highly enough. "
- Michael Kahane (Bureau Chief)
" Terry is the perfect example of a professional with a human heart. The personalized time and efforts Terry demonstrated guiding me through the process of selling my home are to be commended. From our first meeting, through the close, Terry ,whether in local area or overseas, stayed connected and addressed my every concern helping me solve and overcome any challenges we encountered. THANK you Terry ! "
- BERNARD DUNCAN
Previous
Next